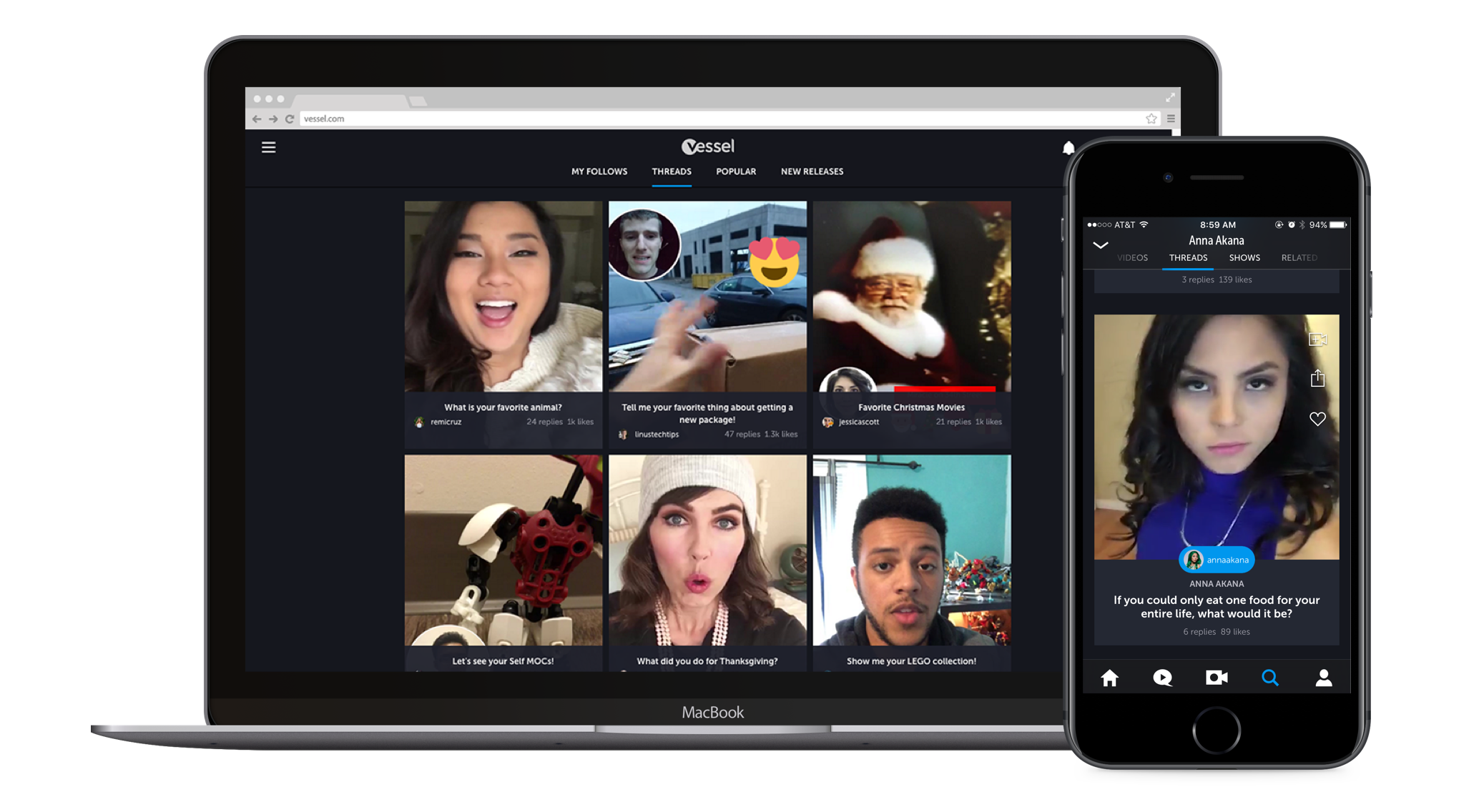 Creating a way to connect creators and their fans
We took inspiration from popular social video platforms that had videos as the sole way for communication. The feature started with having creators send us videos they took of themselves.
We created a simple browsing experience to watch Creators' threads and replies from other users.
Creators begin the thread with a video they upload. Fans add their own videos in response and they are displayed below the creator's so they are linear. We encouraged users to engage with each other by keeping the Add Video button at the bottom of the page.
Here's a look at navigating to the threads on creator Anna Akana's channel.
After releasing Threads, we wanted to allow users to create their own.
We hoped that expanding on the Threads feature would create a sense of community among users who loved the same creators. I was the designer for this part of the feature and took inspiration from social video apps. We provided prompts to get users started, and created a camera recording that lets users record small segments instead of just one segment. This allowed for more flexibility!
Along with the ability to record segments, we provided tools like adding stickers, text and something fun we called "Picture in Picture" stickers. These stickers are actually video recordings!
Browsing threads was easily accessible from the new section in the nav bar and users could keep track of the activity on their threads in their profile.
Overall, we saw a lot of engagement from users to create their own Threads.
Thanks for reading! 🎉